I want to use my new mobile device instead and still have my old mobile device
Sign in to your account with your username, password, and 2-step verification code from your old device (if your old device doesn't have internet service, you'll need to connect to a trusted WI-FI network)
Go to your Security Settings page
Disable your Google Authenticator with code from an old mobile device
Scan the new secret key with your new Authenticator device
I no longer have access to my 2fa
To disable your authenticator:
From a computer, sign in to LATOKEN using your email address and password
When prompted for your 2-step authentication code, click the "Can't access? Contact our support, we will help?" link. If you do not get this 2-step prompt after logging in, try clearing your browser cache and/or following the above steps in your browser's "private" or "Incognito" mode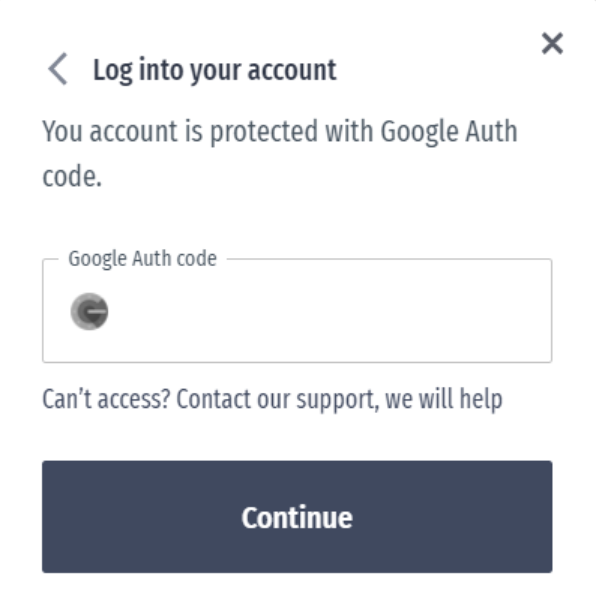 3. Follow the rest of the instructions from our team via email
Please note that, you would need to take a selfie photo with LATOKEN and today's date HANDWRITTEN on a piece of paper.


This process may take 48-72 hours to complete. You will receive a confirmation email that the process has been completed. You will then be able to log in.